JOURNEY into ENLIGHTENMENT
Spiritual Growth and Inner Knowledge / Wisdom
ABN Number:- 98 459 613 414
| | |
| --- | --- |
| Posted on August 30, 2018 at 7:25 AM | |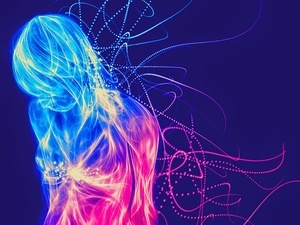 Aura Clearing
Here are six signs that you may need an Aura clearing.
Ongoing feelings of physical, mental, or emotional discomfort.
Recently went through a major transition: a divorce, a move, a change in employment.
Have a chronic physical condition that refuses to yield to treatment.
Have various stress related symptoms.
Feel drained of energy.
Have associated long-term with negative people.
Aura clearing (cleaning) is vital to your personal and spiritual growth! Your aura, the field of energy that surrounds your body, needs to occasionally be detoxified and healed of the damage that accumulates over time. In some cases, people carry this damage from past lifetimes. Regardless of the cause of this damage, a toxic aura can negatively affect your thoughts, feelings and attitudes to a point that is destructive to your well-being. The good news is that this harmful damage can easily be erased, setting you free from the prison of self-limitation.
Aurapathic Survey: How Aura clearing is performed
To effectively clear an aura, I first seek out and list the types of negative or toxic energy that is lodged in the auric field. These can be negative thought forms, anger spears, dark entities, addiction entities, old attitudes and emotions that have become toxic, hexes, curses, and open portalways in the subconscious. These have to be identified in order to be removed. In addition to aura clearing , I also determine to what arch angel realm the individual belongs, where their soul originated, and whether they have one or two God sparks. I determine the number of their spirit guides and which arch angel energies they bring to the individual. The aura is then cleared and shields are placed around the individual for their protection.
Signs That You May Need A House Or Business Clearing (Called a Geopathic Survey):
Feelings of unease inside the dwelling.
Feeling that someone or something is watching you.
Feeling of evil or fear while in the dwelling.
Unexplained things happening (noises, things/furniture moving, flashes of light or shadows).
Unable to sleep or work in a particular location.
Feeling drained whenever inside the dwelling.
Frequent sickness in the home or business.
Ghost or negative entity activity creating havoc.
Just imagine the buildup of negative energy inside certain homes or businesses due to past events at those locations, various people who once lived or worked there, and residue from negative people simply passing through. Many times, you can actually feel the denseness of the low energy when you enter such a dwelling. This is because negative energy can stick and linger inside such places like a kind of toxic waste that just floats around creating havoc. And, as if this wasn't enough to be concerned about, buildings are also frequented by ghosts, earthbound spirits and poltergeists that may also need to be cleared. The good news here is that the clearing is instantaneous, everything unwanted is cleaned out at the time of the clearing.
Geopathic Survey: How Home Or Business Energy Is Cleared
Clearing buildings (geopathic survey) is similar to an aurapathic survey, except the focus is a building not a person, usually an individual's home and the land upon which it sits, although I have frequently done barns, warehouses, factories, office buildings, and automobiles. In this case, in addition to negative thought forms and entities, I look for earthbound spirits, ghosts, poltergeists, gateways and gatekeepers. I also check for ley lines and battleground activity. The building and objects, such as furniture within the building are then cleared in the same way as the aura, by connecting to the appropriate arch angel realm. If you are an antique collector you may have acquired a good bit of negative energy along with the item. Your collectors item may be broadcasting negative energy into your home. Even a new pair of shoes will carry the energy, for better or worse, of the various individuals who handled it during manufacture.
Understanding Energy Clearing: Aurapathic And Geopathic SurveysThe Aura
An aura is a luminous energy field that surrounds both animate and inanimate bodies. Everything and everybody has an auric field. The human aura is composed of Universal Energy collected by the individual for her/his life support and soul purposes.
Over ninety world cultures recognize the auric field and many esoteric disciplines have described the aura of human beings in great detail. After 1900 a variety of medical doctors in America and Europe began to study the human aura. This led to actual measurement of the auric field. Now the aura can even be photographed. This is called Kirlian photography.
Categories: None
/