JOURNEY into ENLIGHTENMENT
Spiritual Growth and Inner Knowledge / Wisdom
ABN Number:- 98 459 613 414
| | |
| --- | --- |
| Posted on December 29, 2016 at 6:00 AM | |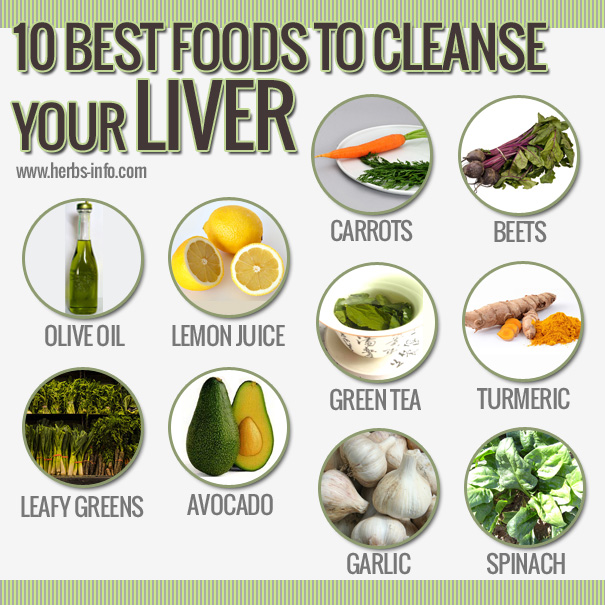 Top 10 Best Foods to Cleanse Your Liver
Doctors, medical herbalists and nutritionists are all agreed that processed western foods, lifestyles and environmental pollution all take their toll on the health of the liver, which is primarily responsible for removing toxins from our bodies. This quick reference guide will give you some encouragement to choose the best foods for cleansing the liver to support your overall health! If at all possible, choose fresh organic produce as it will benefit both you and the environment!
If the liver is overworked, it can lead to the toxification of body tissues that opens the door to disease. The "liver cleanse" is a phrase that is well known these days but eating the right foods is equally, if not more, important. There are also herbs that can be used to boost the process, please see our Top 10 Herbs For The Liver article for more information.
1. Carrots – it is the high levels of provitamin A in the form of beta-carotene that make carrots a good choice for a healthy liver if the body is able to convert them into vitamin A (see 8. Avocado). A word of caution: some sites recommend high doses of carrot juice as a liver cleanse but too much beta-carotene can actually cause liver toxicity! [1]
2. Beets contain a phytonutrient called betanin, which has been shown to have a protective effect on liver health. As with many foods, cooking should be kept to a minimum to maintain their health-giving properties. [2]
3. Olive oil contains monounsaturated fatty acids that help to reduce the build-up of triglycerides in the liver, reducing the risk of "fatty liver" conditions. Reducing high consumption of fat and soft drinks will also help! [3]
4. Lemon juice is well-known as a liver cleansing agent. It is recommended that you also cleanse the colon before the liver to avoid toxins remaining in the body. [4] [5]
5. Green tea is a source of catechins, another form of antioxidant that helps to maintain a balanced liver function. [4] [6]
6. Turmeric is high in circumin, which is a strong antioxidant and has been shown to reduce the inflammation that is associated with many chronic diseases. [4] [7]
7. Leafy greens such as cabbage and broccoli – the presence of isothiocyanates contributes to their ability to fight chronic illness such as liver cirrhosis. They also contain a good dose of iodine, helpful for thyroid health. [4]
8. Avocado – scientific testing in Japan has shown potent suppression of toxic liver injury in rats, which may indicate its benefit to humans. A more recent study has shown that avocados, when taken with foods high in beta-carotene, help the liver to absorb provitamin A and convert it to vitamin A. [8] They are also top of the list of foods that have the lowest pesticide residues! – you can find the full list here: http://www.ewg.org/foodnews/list.php
9. Garlic has been used medicinally for many thousands of years for many kinds of illnesses – it has blood cleansing effects, benefits the respiratory system and is now indicated to have a protective effect on the liver. [9]
10. Spinach is high in betaine, an important nutrient that benefits liver function and is therefore valuable in preventing chronic disease. [10]
References:
[1] http://ods.od.nih.gov/factsheets/VitaminA-HealthProfessional/
[2] http://www.ncbi.nlm.nih.gov/pubmed/23769299
[3] http://www.ncbi.nlm.nih.gov/pmc/articles/PMC2670406/
[4] http://www.ncbi.nlm.nih.gov/pubmed/19721899
[5] http://www.alternative-cancer-care.com/liver-colon-cleanse-and-cancer.html
[6] http://www.ncbi.nlm.nih.gov/pubmed/24066304
[7] http://www.ncbi.nlm.nih.gov/pubmed/19808779
[8] http://jn.nutrition.org/content/early/2014/06/04/jn.113.187674.short?rss=1
[9] http://www.ncbi.nlm.nih.gov/pmc/articles/PMC3924972/
[10] http://www.ncbi.nlm.nih.gov/pubmed/15321791
To read more Click Here
Categories: None
/