JOURNEY into ENLIGHTENMENT
Spiritual Growth and Inner Knowledge / Wisdom
ABN Number:- 98 459 613 414
| | |
| --- | --- |
| Posted on May 26, 2015 at 4:55 PM | |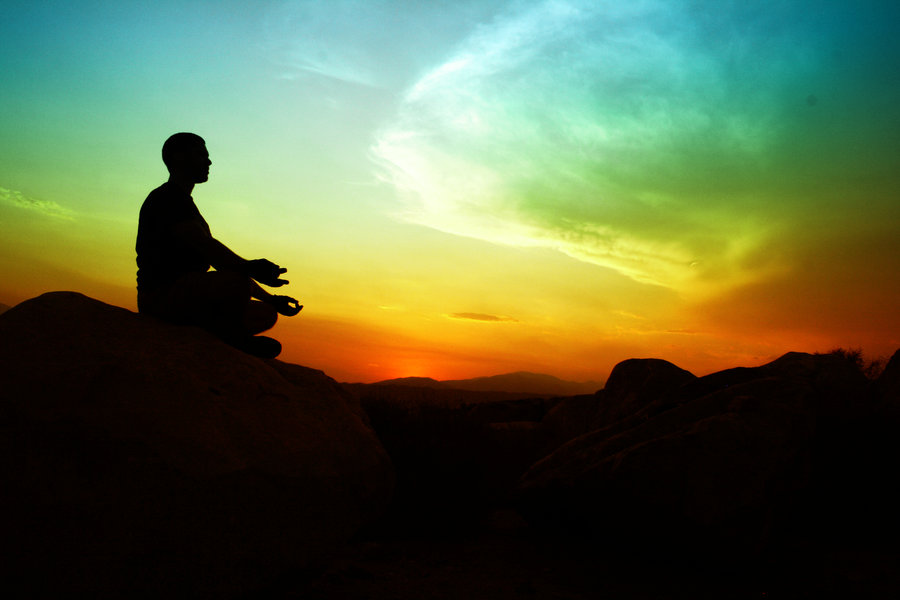 There is an ancient Yogi belief that we are born with a finite number of breathes. If that is the case then every breath is something to be treasured and understood. Most people do what is known as chest breathing. Chest breathing is shallow breathing that is just located in the chest. When you breathe shallow you get less oxygen and have to breathe a lot more rapidly.
What we really need to be doing is slow belly breathing. Belly Breathing is a deep breath that expands the chest and the belly. The air is pulled all the way down to the lower lobes of the lungs and you will get more oxygen per breath. Each breath we take gives us life, and if you do it just right cleansing energy.
Meditation has a lot more to it then just clearing the mind or focusing on something specific. Meditation can be the physical act of bringing energy and energy balance into the body. There is another ancient belief about a specific type of energy known as prana. It is believed that prana is the life energy that comes from the sun and is brought into the body through higher breathing techniques. Some believe that if they unlock this energy they will need fewer calories from food, live longer, and be free from disease.
With this being known it seems that it is well worth our time to learn some of these powerful breathing techniques so that we can improve our meditations, energize our bodies, and reduce our stress levels. Test out these different breathing techniques as a part of your practice and see how quickly your life changes.
1. Stress Reducing Technique
Typical breathing is done with a long in breath and a short out breath. If you watch people as they naturally breathe you will see the slow rising of the chest followed by a quick exhale before the pause between breathes. There is a powerful technique that can quickly calm the whole body and mind, where you reverse this process.
Before trying this I recommend sitting down and make sure that you are not operating a vehicle or anything dangerous. This breathing technique can cause dizziness and a natural high feeling.
Breathe out all the way
Take a quick breath in
Breath it out all the way slowly
Repeat for 30-60 seconds
Return to normal breathing
This technique will calm you down quickly and allow your body to return to a normalized state.
2. Higher Vibration Breathing Technique
There is a practice that I will do when I am feeling down that I have found really helps me bounce back quickly. The technique not only fills me up with energy but helps brighten my day. First you are going to want to sit up straight. The reason for sitting up straight is not only to align all of your chakras but to make sure that you are not blocking your chakras by slouching forward.
While breathing normal; visualize the best feeling in the world. Imagine the happiest emotions, excitement, joy, & light energy that you can.
Imagine that energy filling the room around you and permeating the air
Slowly imagine that you are breathing that bliss in through your nose and out through your mouth.
With each breathe you will become more aligned with that feeling until it fills your whole body
You can do this meditation for as long as you need to in order to feel better, lighter, and find yourself operating at a higher vibration. You can do this technique with any emotion you wish to feel. Mix it in with some power posing for a great confidence boosting meditation.
3. Energy Recharging Breathing Technique
This technique is much like the one above with a few differences. I recommend sitting in the sun and or sitting on the earth when you do this one. Instead of visualizing an emotion you will focus on energy.
While breathing normal visualize the energy from the sun/earth filling the space around your body. If you find it helpful imagine white light all around you.
Slowly breathe that energy or white light in through your nose and out through your mouth
Repeat until you feel the energy fill your entire body
You can do this for as long as you need to in order to recharge your body. You can also use it to connect energetically with the sun and earth. It feels incredible channeling the energy through your body and acting as a bridge between the earth and the sun.
4. Relaxation Breathing
This breathing technique is supposed to be performed while the tip of your tongue is pressed against the ridge of tissue just behind your teeth. When you breathe out the air will go around your tongue. Try pursing your lips if you have any troubles.
Begin by Exhaling completely through your mouth, making a whoosh sound.
Close your mouth and inhale quietly through your nose while counting to 4.
Hold your breath and count to 7.
Exhale completely through your mouth, making a whoosh sound while counting to 8.
Now repeat the process 3 more times
5. Rapid Energy Breathing Technique
This technique is similar to what you may be taught to deal with pain or handle extreme temperatures. I used to do this breathing technique a few times before taking a cold shower. I found that I perceived the cold water as warm when I did this. Make sure you are sitting down, in case you get dizzy, and be careful with this technique.
Take three slow deep breathes and let out the air completely
Then follow those breathes with rapid, almost hyperventilating like breathes, for 15-45 seconds (once you become dizzy I recommend stopping)
Immediately follow those breathes with a deep breath in and a slow breath all the way out
Once your lungs are empty hold the pause before breathing in for 10 seconds (or longer if you can without getting dizzy)
Then return to normal breathing
If you do this about three to five times you will begin to notice that you can do each part for longer without issue.
Try out these techniques and let us know in the comments below what you found. Also let us know if you have any other breathing techniques that you use in your meditation.
Thank you for reading.
Categories: None
/