JOURNEY into ENLIGHTENMENT
Spiritual Growth and Inner Knowledge / Wisdom
ABN Number:- 98 459 613 414
| | |
| --- | --- |
| Posted on May 26, 2015 at 4:55 PM | |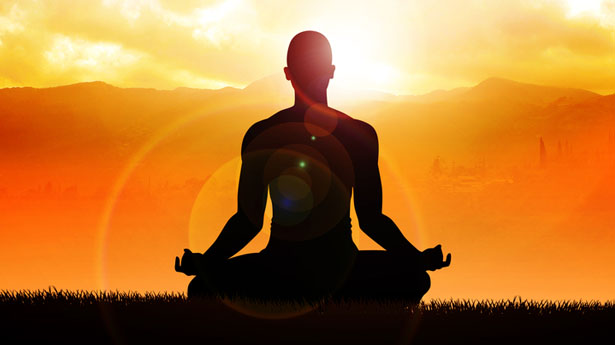 Though research into the health benefits of meditation for physical and emotional well-being is still a field with much to be discovered, a wide range of studies are already demonstrating the many benefits a meditation practice can have for the individuals who commit to it. Take a look at just a few:
1. Boosts Immune Function- A study conducted by The Department of Psychiatry and Behavioral Sciences, Emory University School of Medicine analyzed a group of participants who were trained in compassion meditation vs. a control group who were involved in a support group and then monitored the levels of stress-related hormones in each group. The study found that the hormones in present in the meditating group indicated increased immune function as shown by a reduction of stress hormones. Another study found results with mindfulness meditation.
2. Reduces Pain- This study found that pain was reduced by 57% and pain-intensity ratings by 40% by subject who meditated while being subjected to painful stimuli after undergoing a 4-day training in mindfulness meditation.
3. Increases Positive Emotion- This study demonstrated that by learning loving-kindness meditations, meditators increased their emotional 'resources' (i.e. things like increased mindfulness, purpose in life, social support, decreased illness symptoms, etc). These resources, over time, compounded and led to a greater feeling of satisfaction in one's life.
4. Reduces Anxiety- This study completed by 22 patients with medically diagnosed anxiety disorder showed that group mindfulness meditation classes decreased anxiety experiences for the participants immediately after they were trained and later down the road in follow up examinations.
5. Increased Compassion- Many studies including this one demonstrate the ability of meditation to affect one's experience of compassion. In a study done with 100 adults attending a 9-week compassion meditation training, it was found that the participants consistently reported greater levels of compassion towards others, compassion towards the self, and ability to receive compassion from others.
6. Makes You Feel Less Lonely- This study proved that older adults suffering from loneliness, which increases negative gene expression, showed decreased feelings of loneliness and negative gene expression after being trained in mindfulness meditation.
7. Increases Gray Matter in the Brain- Studies, such as this one, have demonstrated that meditation practice can lead to "larger gray matter volumes in meditators in the right orbito-frontal cortex (as well as in the right thalamus and left inferior temporal gyrus when co-varying for age and/or lowering applied statistical thresholds). In addition, meditators showed significantly larger volumes of the right hippocampus…"
Science is making clear what esoteric societies have known for thousands of years; that just as we need food, water, air, and sleep, meditation also should be a standard part of our self-care routines. What do you think? Do you meditate already? If so, do you feel some of these effects? Leave your responses in the comments below.
Categories: None
/