JOURNEY into ENLIGHTENMENT
Spiritual Growth and Inner Knowledge / Wisdom
ABN Number:- 98 459 613 414
| | |
| --- | --- |
| Posted on February 15, 2015 at 3:35 AM | |
Health is defined as a state of complete physical, mental and social well-being and not merely the absence of disease or infirmity. With the rapid advancement in medical sciences we are now able to find cures for almost all diseases and ailments. There are treatments for every condition of body. But what about our mental health? Do we really pay attention towards the well-being of our mind.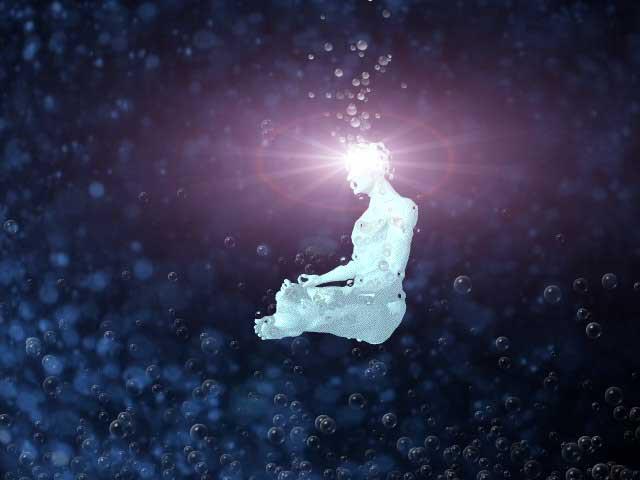 Now is the time we start looking deeper, inside ourselves. We are always looking outside for Happiness and Peace when its nowhere but inside us. But over years we have forgotten how to look inside. Thoughts, both negative and wasteful cloud our minds, making it difficult to look clearly inside.
Its important to first know what meditation is. Where are we going? What must we feel? What are we looking at?
The most important journey you can take is the journey within. This is a journey to the truth of who you really are. This is the place, just beyond every day consciousness, where spiritual empowerment begins. Spiritual power gives you the power to choose creative thinking rather than automated thinking, response rather than reaction, peace, love and harmony rather than stress, conflict and chaos.
Meditation enables you to embark on this inward journey.Meditation gives you a clear spiritual understanding of yourself, helps you re–discover and use the positive qualities already latent within you, enables you to develop your strengths of character and create new attitudes and responses to life. You begin to remember things about yourself that you once knew, but had long forgotten. You start to enjoy moments of silence and to savour periods of introspection and reflection.
Meditation also helps you disconnect from damaging habits of thought, feeling and reaction. This results in a conscious, positive release of energy which improves the quality of your attitude, actions, and interactions.
The process of going within, disconnecting from harmful habits, connecting to your innate spiritual resources, and reconnecting with your external life, is personally empowering in a lasting way.Meditation is taught as a method of raising self-awareness leading to self–realisation. Meditation stills the mind and empowers the intellect to achieve insight and understanding of the spiritual laws and principles which sustain harmony and can bring natural renewal at all levels of life on earth.
Like any skill, meditation requires practice to achieve satisfying results. More and more people are adding some kind of meditation to their daily routine either as an effective antidote to stress, or as a simple method of relaxation. By doing a little meditation every day, it soon becomes a natural and easy habit, which generously rewards you for the effort it involves.
Categories: None
/