JOURNEY into ENLIGHTENMENT
Spiritual Growth and Inner Knowledge / Wisdom
ABN Number:- 98 459 613 414
| | |
| --- | --- |
| Posted on February 8, 2015 at 4:40 PM | |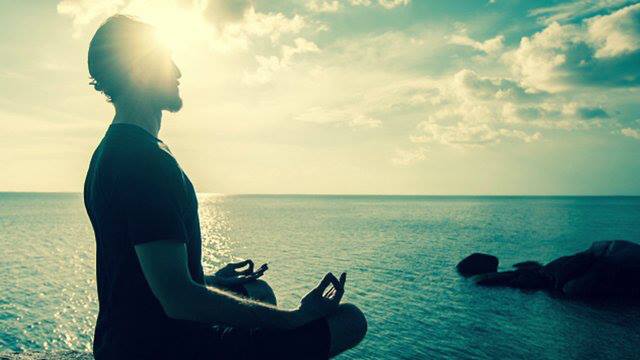 "He sat erect, his back against the bandstand bench and his legs crossed, gazing at the passers-by. He listened carefully to his breathing, from the moment he inhaled through his nose to the moment his lungs felt full and he slowly exhaled through his mouth. He continued for several minutes, until it felt less like practice and more like a state of being.
 He fixed his gaze on an imaginary point and continued breathing slowly and deeply. No thoughts drifted through his head and it gave him a pleasurable sensation of lightness. His heart was beating calmly but firmly. Blood pumped up to his arteries, rising to the veins in his neck and feeding his capillaries. He felt organic, complex, complete. A mild sensation of numbness took control of his temples and his head felt so light that it seemed it could almost detach itself from his neck.
A soft breeze caressed the hairs on his face and neck, which slowly stood on end, creating a light vibration that travelled from the back of his head down to the base of his spine. His eyelids were heavy, and after several seconds he closed his eyes. His breathing remained slow and constant. His heartbeats were strong with a sound rhythm. His mind was empty of thought, an immense nothingness.
The breeze continued to brush lightly against him, making the hairs stand on end. Then his head detached itself from his neck and began to float unhurriedly. Calmly, he kept his eyes closed, enjoying the glide. He had never felt such pleasure before. He floated at varying speeds, along with the breeze. He rose and fell, taking in the sounds of the city at various intensities. Finally, it seemed as if he was gaining altitude: the noises were fading away. Yes, he was ascending.
Gradually, the temperature fell. His face felt light and fresh as a soft wind replaced the breeze. To be separated from his body was to experience a feeling of unrivalled freedom, far from the constant demands of his arms, legs and organs. His altitude remained steady for a long time. He was the master of his own domain.
He then had the impression that he was descending: a smooth, rhythmic motion at first, as if he were a tiny feather falling. Then, he fell slowly and steadily, like a balloon losing altitude. Slowly, the wind stopped and the breeze returned, pausing occasionally. The temperature rose again and he felt warmth returning to his face. He noticed a slight pulse on his shoulders, like small electric shocks, followed by a tingling on the back of his head. Unhurriedly, he moved the fingers of his hand, which were resting on his legs. He opened his eyes. His mouth was a bit dry. He took a deep breath and exhaled. He breathed again and exhaled. Slowly, his normal rate of breathing returned. It was now dark. He smiled and looked at the clock in the square. It was 7:30."
Categories: None
/