JOURNEY into ENLIGHTENMENT
Spiritual Growth and Inner Knowledge / Wisdom
ABN Number:- 98 459 613 414
| | |
| --- | --- |
| Posted on January 17, 2015 at 4:20 PM | |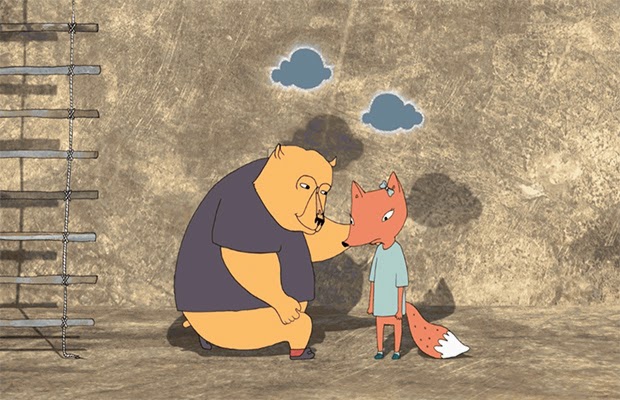 Empathy is the ability to place yourself in someone else's shoes and understand relate as best as you can to how that person feels in the situation. The trait of being able to express this feeling and understanding it is the second tier of empathy. Another response to hearing another person's problem is to express sympathy. Sympathy is the ability to express 'culturally acceptable' condolences to anothers plight. A lot of the time, this includes pointing out a silver lining in the situation but it's not always a helpful thing to do.
Empathy is harder to accomplish for many reasons. We not only have to actively listen to another person's problem without judgement but then be honest with ourselves and the the other person about our feelings as a listener. That connection builds bridges that enforce trust and understanding that are healthy and positive for both people. At a later time it may be appropriate to look for a solution. Nothing in the world makes me feel better than when trusted family or friends understand where I'm standing. It makes me feel better because it verifies where I actually stand, I frequently get lost in my life.
Next time someone opens up to you about a problem, try to listen to what they are saying. They are reaching out for help and full acknowledgement is the first step. I know its hard to willingly put yourself through more unnecessary pain but it in doing so you will both feel better. Identifying similar feeling in similar situations strengthens healthy bonds for not only the two of you but the community at whole. We all suffer at some point and by talking it out we can genuinely help each other through hardships.
Source: Expanded Consciousness - See more at: http://www.thinkinghumanity.com/2015/01/the-difference-between-sympathy-and-empathy.html#sthash.U50tu22v.NAXwcLXl.dpuf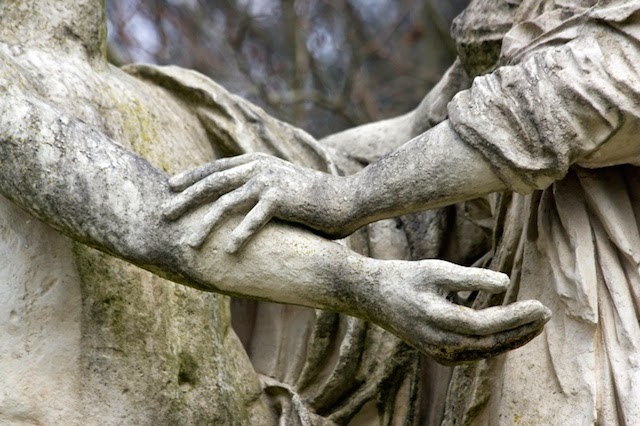 An empath is an emotional, highly sensitive person, who can feel almost everything. Intuition is the filter through which empaths experience the world. Empaths are naturally giving, spiritually attuned, and good listeners. They will always be there for you. Empaths actually feel other people's feelings, health and concerns.
Here are 5 really interesting things about empaths. You may find yourself in them too.
1) They can "read" other people's feelings.
Empaths know what a person is feeling regardless of how a person "looks" on the outside. He may be smiling, but an empath knows whether they are anxious or depressed. That's because they have the ability to empathize with whom they are interacting.
2) They can really help other people, even if they don't know them well.
That's why most people tend to trust empaths and share their problems with them: because empaths are often drawn, almost compelled to help other people. Empaths are avid seekers of solutions, answers, and knowledge. This makes people trust their advice! If you find people you have never met gravitating to you for help and opening up their deepest secrets to you, then maybe you are an empath too!
3) They feel strong emotional impacts everywhere.
Empaths feel emotions even while walking down the street. They become highly involved with people's feelings, that's why they share the same problems! They are also able to relate to how others feel and understand what they are experiencing.
4) An empath can be an introvert too.
Empaths tend to avoid large groups of people when needed. They often sense too much emotional information everywhere. It is overwhelming. Crowded places such as shopping malls, supermarkets, stadiums or movie theaters might seem terrible for an empath sometimes.
5) They are unable to watch violence, cruelty, or tragedy.
Empaths can bear watching such themes, even if they appear in a movie or in television. That's why they hare watching the news. Empaths are usually non-violent and non-aggressive people who love peaceful and harmonious environments. That doesn't mean they are weaker. They are just more sensitive and that makes them strong and unique.
Recognizing that you're an empath is the first step in taking charge of your emotions instead of constantly drowning in them. Staying on top of empathy will improve your self-care and relationships. - See more at: http://www.thinkinghumanity.com/2014/10/5-interesting-things-about-empaths.html#sthash.9iKAR08Y.dpuf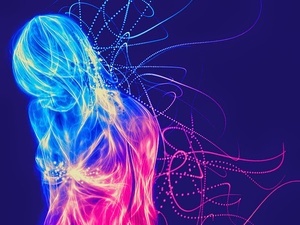 Empathic ability allows you to read and understand people's energy. This ability may be genetic, passing from generation to generation. You may share this ability with a relative, so look at your family tree; does anyone else seem to fit the description? Empaths have the ability to scan another's energy for thoughts, feelings and possibly for past, present, and future life occurrences. Most empaths are unaware of how this really works, and have accepted that they are sensitive to other people's energy. The ability to correctly perceive and to some extent mirror the energy of another is a challenge. This gift allows us to steer ourselves through life with added perception. You need to be selective and have coping skills in place, if not you will easily be overwhelmed. - See more at: http://www.thinkinghumanity.com/2014/07/15-tips-for-empaths-and-highly-sensitive-people.html#sthash.jHXeGQ6P.dpu

These are some excellent methods for coping:

 

1. Schedule time with you:

 

Spending time alone creates the space needed to release emotion, energy and stress.

 

2. Positive Affirmations:

 

Short messages that train thought patterns. An example: "Let me receive what is in my best and highest good at this time"

 

3. Shielding:

 

Placing a protective shield of white light that is around and encasing you in a bubble, remember to make a grounding cord so you don't float away!

 

4. Chakra Cleansing and Balancing:

 

Regular cleaning of the chakras will keep your energy field free of negative or unwanted energy. Re-balance them by bringing in energy that will create alignment and balance.

 

5. Centering:

 

Align yourself with spirit and get out of Ego. Try to live in the moment and whatever emotion comes up express and release it.

 

6. Stones:

 

Some people find that crystals and gemstones aid in clearing negative energy and maintaining balance. Choose yours by trying several different stones,and by paying attention to how each feels.

 

7. Aroma therapy:

 

Essential oils can enhance well being. Choose what elevates or calms your mood.

 

8. Forgiveness:

 

Forgiving others and forgiving self is one of the most powerful tools you have. It will clear your energy and raise your vibrational rate.

 

9. Grounding:

 

We have a grounding cord in the root chakra that connects us to the earth. Being aware of this and using this cord to both send negative energy into the earth where it is absorbed and drawing nourishing energy up from the center of the earth will increase your energetic flow.

 

10. Meditation:

 

Quiets the mind so you can center, be present and listen to the voice within.

 

11. Soothing Sounds:

 

Relax yourself using music or nature sounds.

 

12. Animals and Nature:

 

Being in Nature or spending time with our pets is a great way to relax, clear energy and connect.

 

13. Smudging:

 

The Native Americans have been doing this with great results for years. Burning sage while stating an intention is a great method for clearing energy.

 

14. Yoga:

 

Yoga is effective because it combines breathing, centering and grounding. A wonderful way to raise vibrational energy.

 

15. Gratitude and intention journal:

 

Ending the day by writing a list of things you are grateful for and then stating an intention to work towards keeps the energetic flow steady.

 

Source: Om Times via The Mind Unleashed - See more at: http://www.thinkinghumanity.com/2014/07/15-tips-for-empaths-and-highly-sensitive-people.html#sthash.jHXeGQ6P.dpuf




Categories: None

0

/