JOURNEY into ENLIGHTENMENT
Spiritual Growth and Inner Knowledge / Wisdom
ABN Number:- 98 459 613 414
| | |
| --- | --- |
| Posted on December 17, 2014 at 3:35 PM | |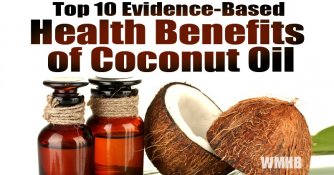 Coconut oil is one of the few foods that can be classified as a "superfood." Its unique combination of fatty acids can have profound positive effects on health. This includes fat loss, better brain function and various other amazing benefits.
Here are the top 10 health benefits of coconut oil that have been experimentally confirmed in human studies.
1. Coconut Oil Contains a Unique Combination of Fatty Acids With Powerful Medicinal Properties
Coconut oil has been demonized in the past because it contains saturated fat. In fact, coconut oil is one of the richest sources of saturated fat known to man, with almost 90% of the fatty acids in it being saturated (1).
However, new data is showing that saturated fats are harmless. Many massive studies that include hundreds of thousands of people prove that the whole "artery-clogging" idea was a myth (2).
Additionally, coconut oil doesn't contain your average run-of-the-mill saturated fats like you would find in cheese or steak.
No, they contain so-called Medium Chain Triglycerides (MCTs) – which are fatty acids of a medium length.
Most of the fatty acids in the diet are so-called long-chain fatty acids, but the medium-chain fatty acids in coconut oil are metabolized differently.
They go straight to the liver from the digestive tract, where they are used as a quick source energy or turned into so-called ketone bodies, which can have therapeutic effects on brain disorders like epilepsy and Alzheimer's.
"
Bottom Line: Coconut oil contains a lot of medium chain triglycerides, which are metabolized differently and can have therapeutic effects on several brain disorders.
2. Populations That Eat a LOT of Coconut Are Among The Healthiest People on The Planet
Coconut is kind of an "exotic" food in the Western world, primarily consumed by health conscious people.
However, in some parts of the world, coconut is a dietary staple that people have thrived on for many generations.
The best example of such a population is the Tokelauans, which live in the South Pacific.
They eat over 60% of their calories from coconuts and are the biggest consumers of saturated fat in the world.
These people are in excellent health, with no evidence of heart disease (3).
Another example of a population that eats a lot of coconut and remains in excellent health is the Kitavans (4).
"
Bottom Line: Plenty of populations around the world have thrived for multiple generations eating massive amounts of coconut.
3. Coconut Oil Can Increase Your Energy Expenditure, Helping You Burn More Fat
Categories: None
/